Dr. Douglas J. Rumford was called as Lead Pastor to Trinity United Presbyterian Church, Santa Ana, California in November 2006. Previously Doug served as pastor/ head of staff at First Presbyterian Church in Fairfield, Connecticut, at First Presbyterian Church, Fresno, California and at Colonial Presbyterian Church, Kansas City, Missouri.
Doug received his Doctor of Ministry degree from Fuller Theological Seminary. He earned his Master of Divinity degree from Gordon-Conwell Theological Seminary, graduating summa cum laude, as valedictorian of the seminary. He graduated magna cum laude, Phi Beta Kappa, with a Bachelor of Arts in English from Miami University, Oxford, Ohio.
Doug has authored seven books: SoulShaping: Taking Care of Your Spiritual Life; TouchPoints for Leaders; What About Heaven and Hell?; What About Spiritual Warfare?; What About Unanswered Prayer?; Questions God Asks, Questions Satan Asks, and Scared to Life. He has also written a number of articles for Leadership Journal, Christianity Today, Moody Monthly and other leading evangelical publications. Doug is currently writing study notes for several new study Bibles to be published by Tyndale House Publishers.
Doug and his wife, Sarah, have four adult children, two of whom are married. They have four grandchildren. In his free time, Doug enjoys playing golf, playing guitar, and, most of all, spending time with his family.
Doug's greatest joy as a pastor is bringing God's Word to life to change people's lives.
Click here for Doug's blog…"Heart and Mind: A Spiritual Journal".
Associate Pastor of Student & Family Ministries
Jeff has a passion for seeing all ages come to know Christ and continue to grow in faith. He enjoys helping the church to think creatively and strategically in how to carry out the mission of the gospel in our families, community and world. Jeff received his MDIV from Fuller Theological Seminary and earned degrees in Business and Economics and Religious Studies from Westmont College. Jeff and his wife Niki have two nearly grown kids. Jeff likes to spend time leading adventures for various groups, backpacking and playing games with the family.
Executive Associate Pastor
Ron was raised in a Christian home in Thousand Oaks, CA. Having loved Jesus all his life, he still knew he needed to publicly acknowledge Jesus as his Lord and Savior, doing so at a Christian concert [Sweet Comfort Band!]. He is happily married to Nancy, who serves as a volunteer in ministry. Ron has a heart for missions, and he loves to teach. He feels gifted by God for problem-solving and overall administration of ministries. Ron likes to spend time with Nancy playing in the outdoors — camping, fishing, gardening, and BBQing.
Rev. Dr. Steven B. Miller
Associate Pastor of Care Ministries
Steve grew up in Palos Verdes in a church-going family. After coming to Christ in high school, Steve said yes to the Lord's leading which took him to ministry in the Sierra mountains, New Jersey and the USSR. Steve graduated from Cal Poly Pomona with a B.S.; Princeton Seminary with an M.Div.; and Fuller Seminary with his D. Min. Steve is happily married to Mende and is excited about his two wonderful kids, Joshua and Hannah Rae, as they spring board from college at Whitworth. When not at church you can find Steve working in the garden, hiking in the hills, making something with wood, or watching soccer.
Executive Associate Pastor
Director of Adult Ministries
Director of Missional Engagement
Rev. Dr. Steven B. Miller
Associate Pastor of Care Ministries
Director of Operations & Finance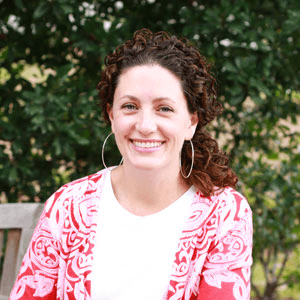 Creative Projects Coordinator
Associate Pastor of Student & Family Ministries
Director of High School Ministry
Director of Middle School Ministry
Media & Activities Coordinator
Director of Children's Ministry
Early Childhood Coordinator
Children's Ministry Coordinator
Director of College & Young Adult Ministry
Minister of Worship & Music
Associate Director of Music
Organist/Worship Associate
Music Associate/Fellowship Hall Service Director
Worship/Production Associate
Associate Minister of Worship
Sports Ministry Coordinator
Media & Activities Coordinator